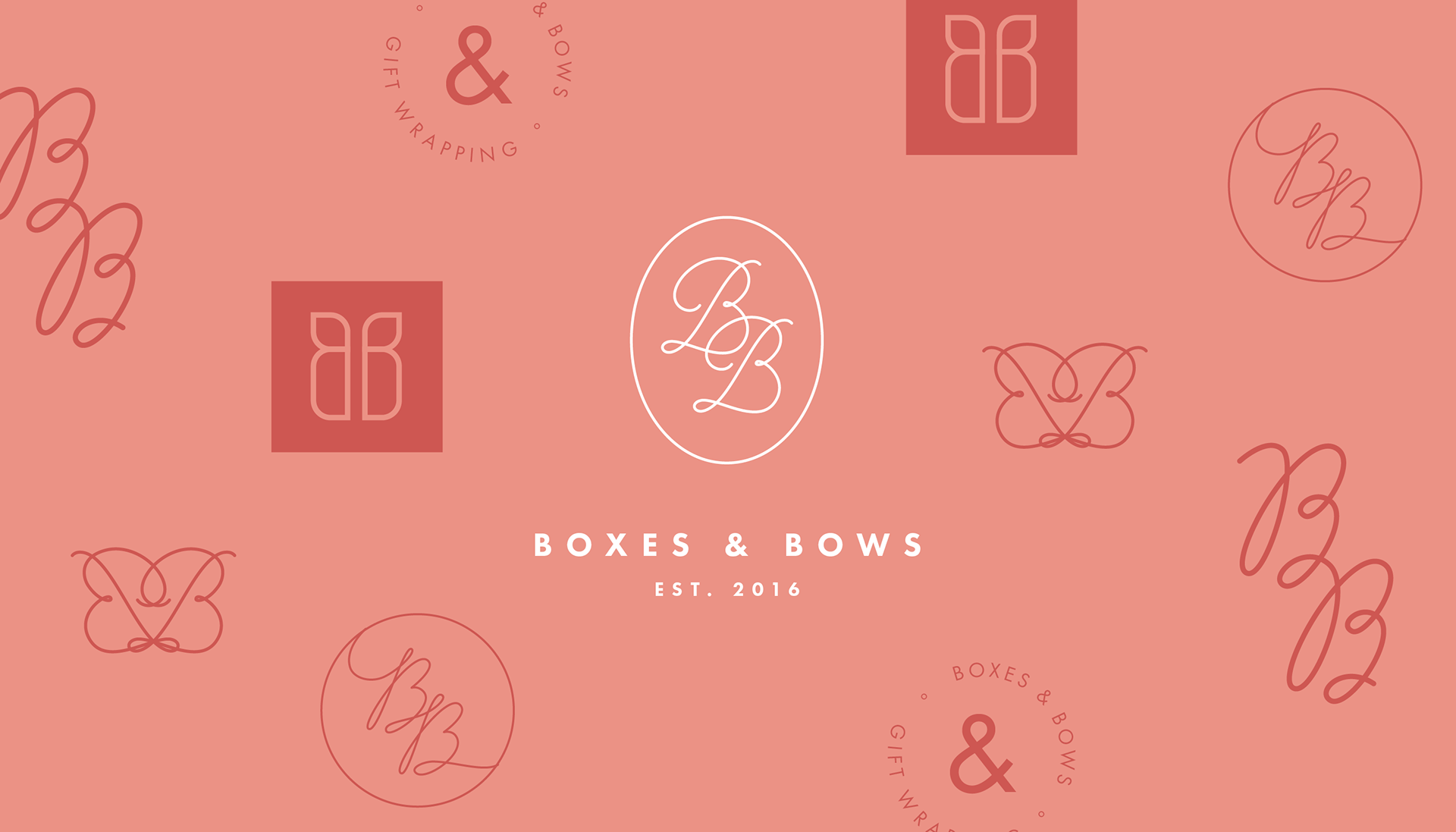 Boxes & Bows
is a boutique gift wrapping studio that offers luxury wrapping for your well-chosen gift. 
The Boxes & Bows brand identity appeals to a high-end customer with sophisticated taste. This customer gives luxurious gifts such as wine, art, or hand-made goods and to them the beautiful presentation of a gift is just as important as the gift itself. 
For this client I created a brand identity that is timeless but also incorporates a joyful color palette and modern typography. The logo uses a script that was custom made for this client.